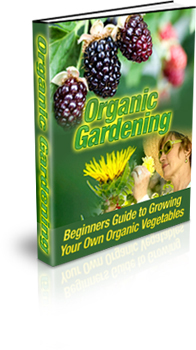 This would be an awesome book to read over the winter.
Go here to download your free Organic Gardening Book.
Thanks for the link Frugally Farming Family.
Plus, if you're looking for some more information about being an Organic Farmer or Gardener then stop by Gabrielle's site to read a guest post from the Good Earth Farmers.
You can also signup for the Good Earth Farmers newsletter to get great information on eco-conscious living, organic farming, and in season recipes.  Click here for more info.